Iknow LLC is a business-to-business (B2B) professional services firm with a core focus in knowledge management (KM). Iknow helps businesses, governments, and nonprofits unlock the value of their enterprise knowledge.
I was brought on to:
Improve and develop a new brand identity,
Improve existing technical proposals,
Create original charts, brochures, infographics, and other print and web collateral,
Create engaging graphic design using the Service Design Methodology.
Typography and Color Guide
Before starting the style guide redevelopment project, I reviewed the current print materials, website, and color scheme. I decided to continue using the Iknow orange and pair it with secondary colors. I use blue, white, and grey as secondary colors in all graphics. This chart displays which typefaces and colors to use in specific publication materials and all new graphic materials.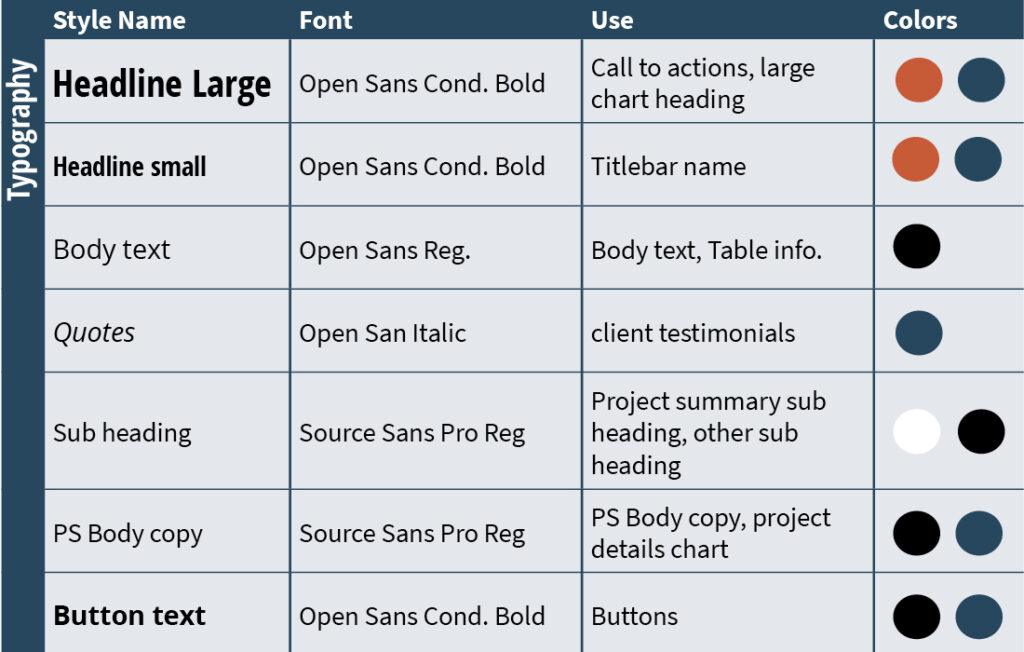 Service Chart
I worked directly with the Director to redesign the Iknow service chart. This graphics is the redesigned, main service chart, and placed in technical proposals, web, and marketing materials. The Service chart is numbered and each box displays the specific service. Below are 3 examples of the individual service graphics. I mimicked the orange and blue box from the main service chart. Within the focused service graphic, I changed the box to blue and added a white stroke to emphasize the specific service. Created in Adobe Illustrator and Adobe InDesign.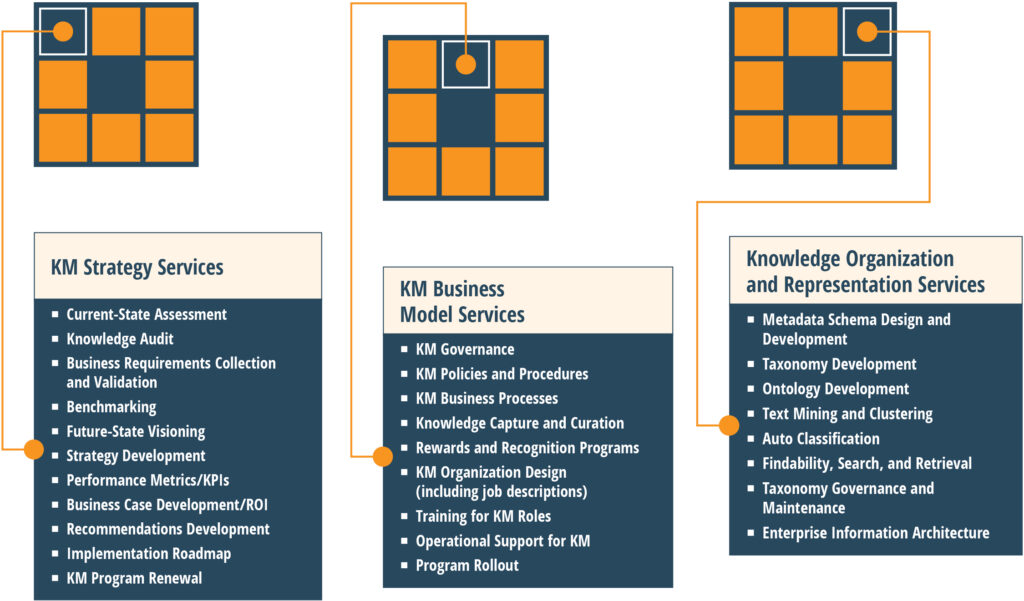 Technology Expertise Chart
This chart outlines all of Iknow's Technology expertise, and can be easily scaled and inserted in brochures, marketing materials and technical proposals.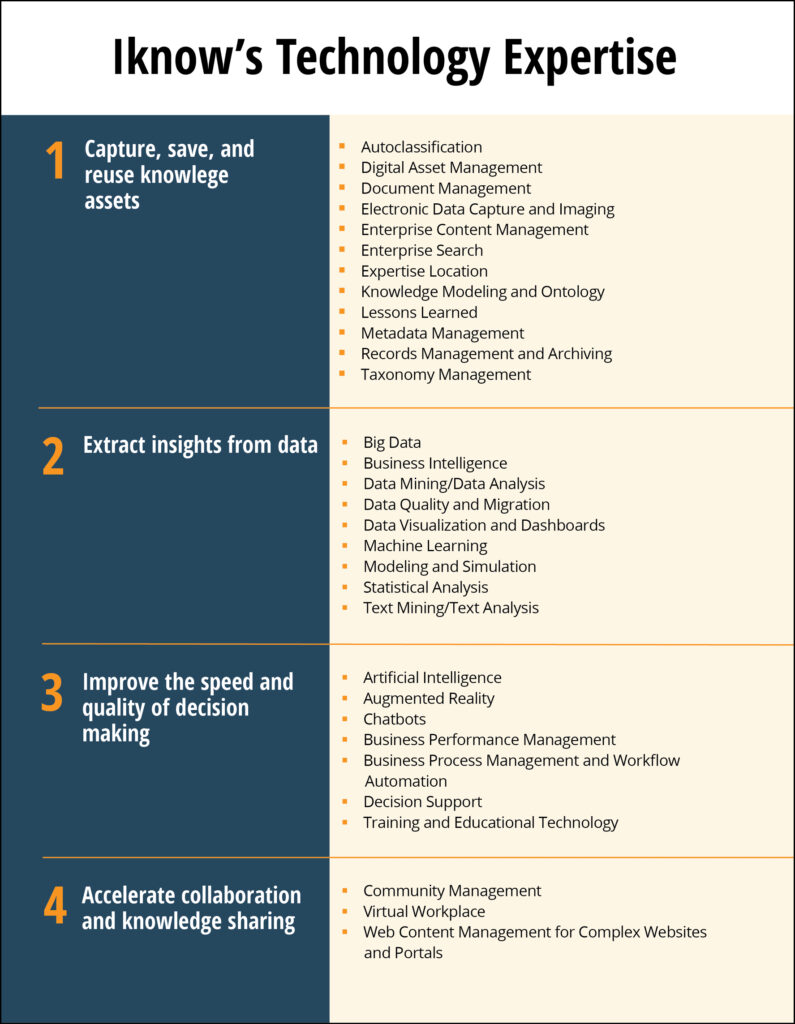 Technical Proposal Microsoft Word Documents
The technical proposal is a template design I created in Microsoft Word. I chose this method because this allows Iknow consultants to edit and work directly from the word .doc template. The new technical proposal is based off a two colum grid because it allows for charts, images, and other visual data to be displayed next to the content, if necessary. The examples show how the charts and project summaries are easily scaled and placed.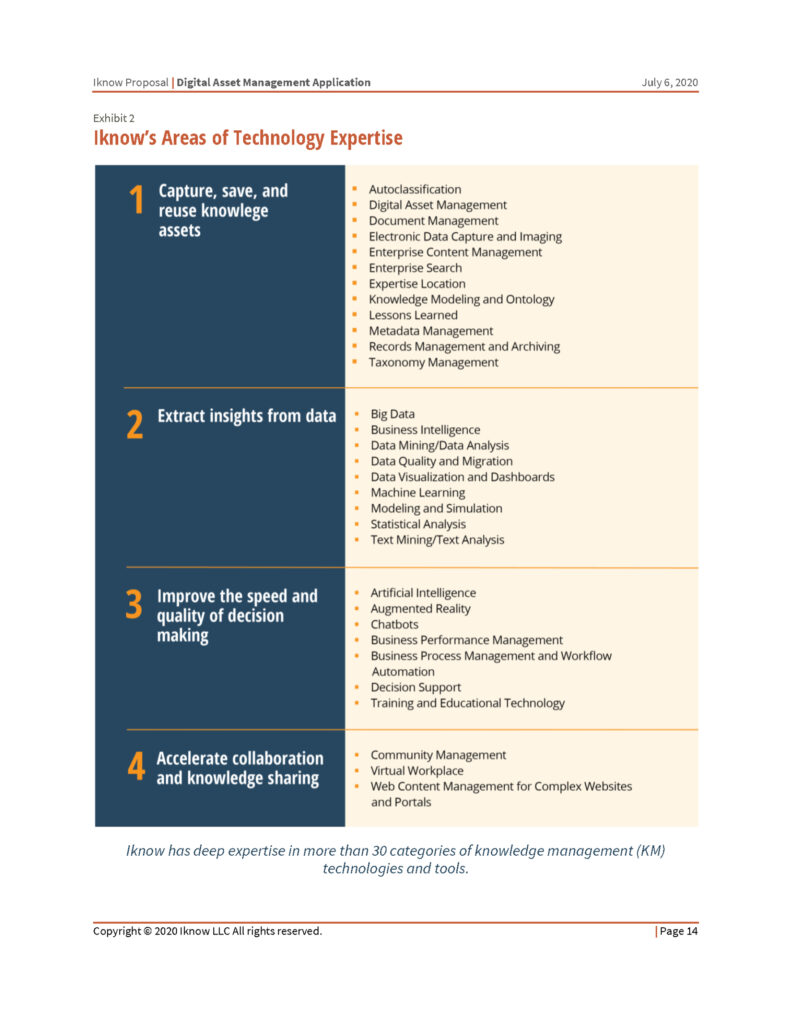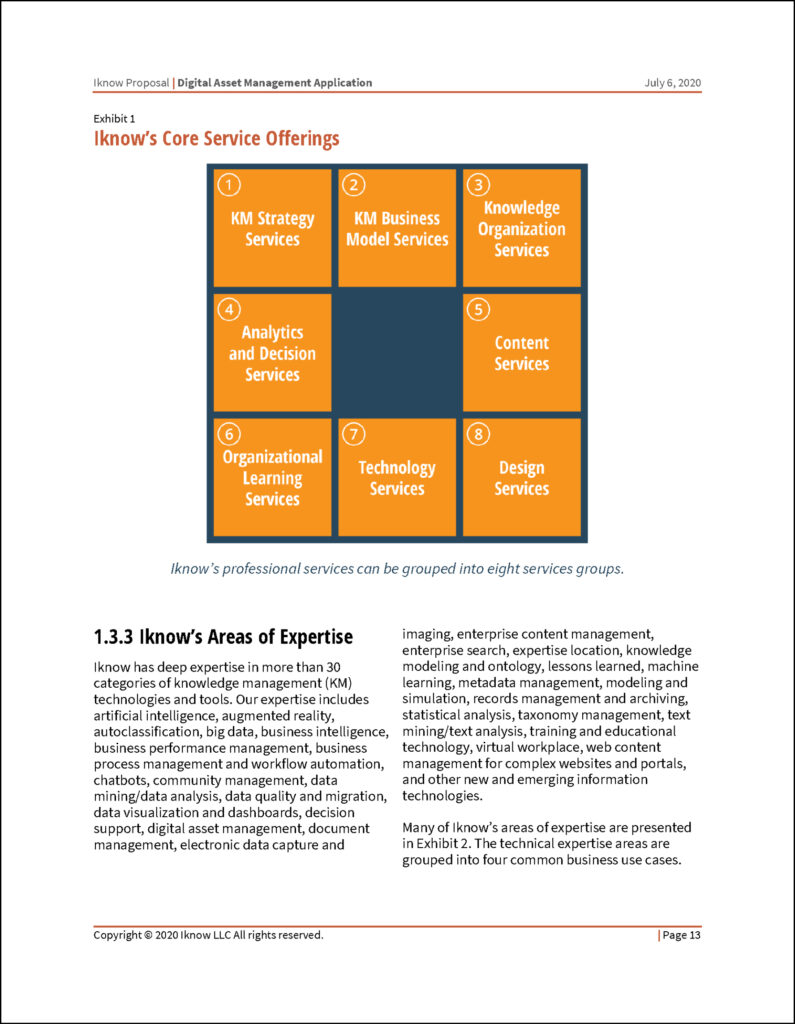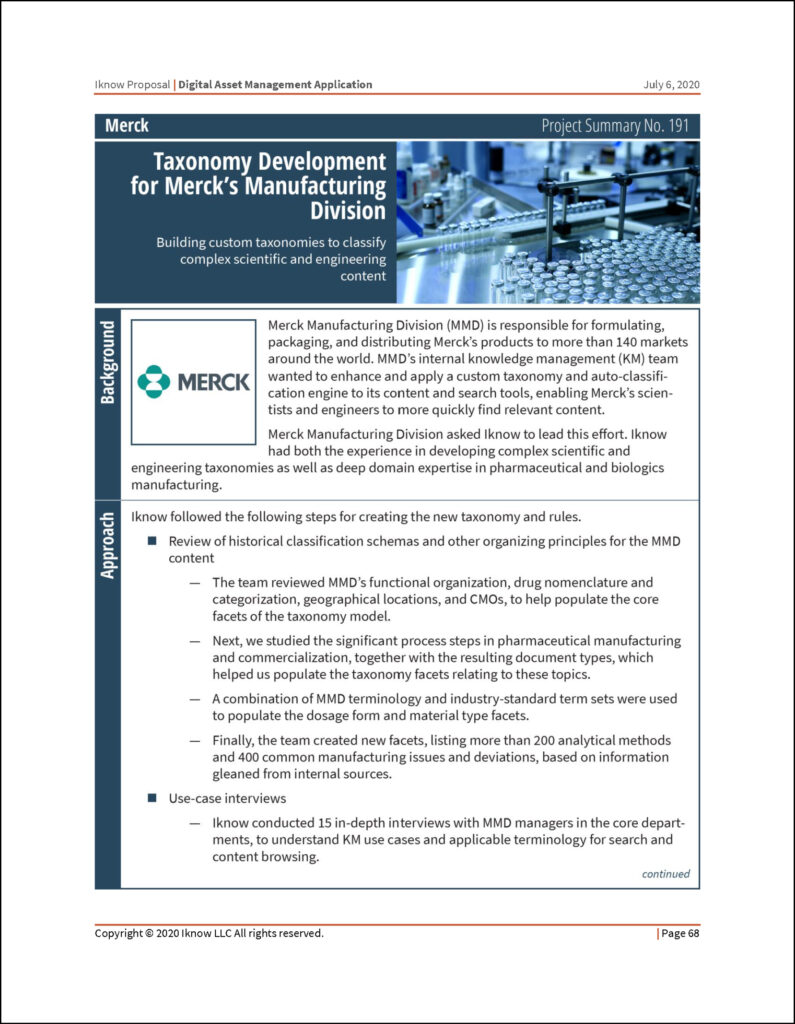 Brochure Design in English
Created a front and back brochure in Adobe InDesign and printed on letter size paper. The finished brochure is exported as a .pdf and .png file, and used for technical proposals, print, and web materials.
Brochure Design in Arabic
Based on the English version of the brochure, I worked with an Arabic translator to create an A4 front and back brochure. I used Adobe InDesign to create the layout.
Project Summary Design
Examples of the redeveloped Iknow project summary design. I created a template in Adobe InDesign and automated over 100 project summaries by uploading the data from Microsoft Excel. The project summaries are exported as .pdfs and .pngs, and used in technical proposals, print and web materials.